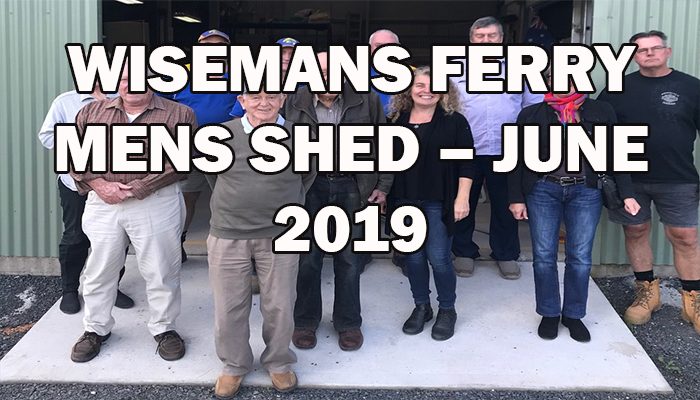 WISEMANS FERRY MENS SHED – JUNE 2019
PRESS RELEASE JUNE,2019 WISEMANS FERRY MENS SHED

Since last month we have been active i
n many ways. Early last month our bus was loaded up with members for a trip to the Central Coast for a visit to the Gosford Mens Shed at their new site near the racecourse. Because of their constitution they are unable to have female members and they were surprised to see the many girls that came with our group. Their Shed is a show-piece with a very well organised and substantial membership with over one hundred persons with a waiting list of another 20 persons. It certainly showed many ideas of how to improve our Shed and we are currently in the process of cleaning out excess equipment and tools.
We are planning a big sale of surplus tools, furniture, flat-packs etc in the coming October weekend. We will be putting together a promenade of classic and vintage cars over that weekend. Anyway, after a delicious morning tea at the Gosford Mens Shed we said our farewells and continued on to our next venue at West Gosford, the Henry Kendall Cottage. We had arranged to have a guide show us the historic stone cottage where Henry Kendall once lived. During my school years I remember having to learn the words of the poem "Bellbirds", written by Henry Kendall, which was at that time a requirement at primary school.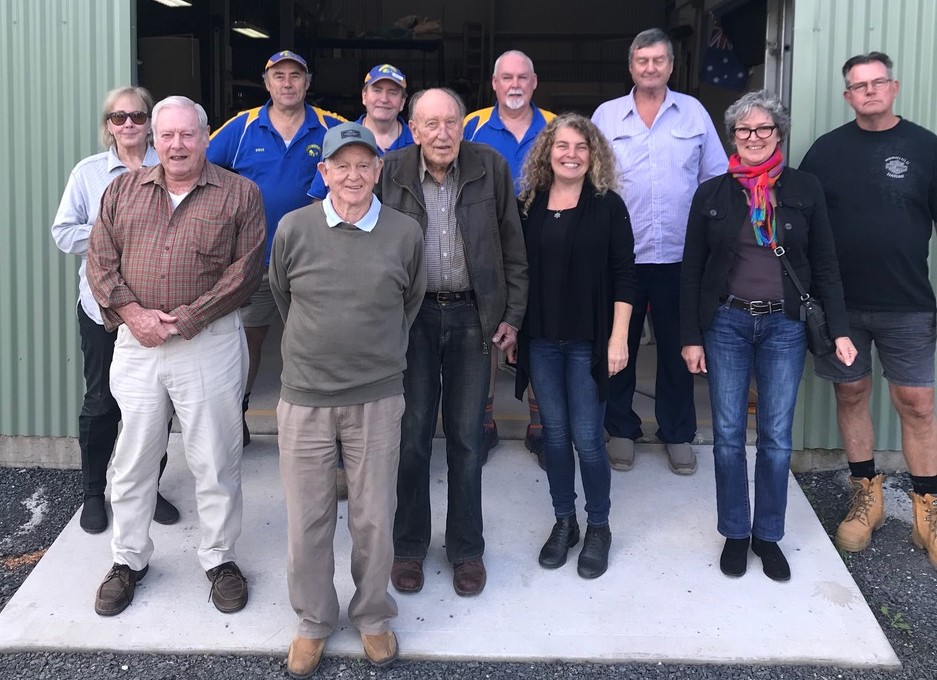 We were met at the stone cottage by "the committee" of 5 women who generously showed us around.
I urge people to visit this beautiful preserved property with,  apart from the furnished three roomed stone cottage and lean-to bathroom and laundry, several large outbuildings containing displays of early Australian farming implements , kitchen utensils and Australiana memorabilia.
One of our guides suggested we visit the chocolate factory down the road which ended with us leaving there with gift bags of nougat and chocolate and the tantalizing aroma of chocolate on our brain. It was now time for a late lunch and we decided on a short trip to Woy Woy and a sit-down lunch of fish and chips at the Pelican Restaurant. We afterwards had a stroll around the waterfront of Brisbane Waters to stretch our legs.
It was now time to hit the road and all decided that it had been the perfect day. Some of you may have seen the new concrete slab and carport that has been built at the side of the Shed to house our bus and to also allow larger work to be carried out. We are in the midst of building a large picnic table as a community project and this area is perfect to lay out the design for the structure.
Our membership numbers are still increasing with the acceptance of the good community work being carried out and a good example of this was our attendance at the Sunshine Group Annual Fundraiser last weekend.
We had a stall there selling some of our handiwork and we raised some much needed funds. Hopefully, Judy Davis and her team of helpers were able to raise much needed funds for her organisation and the on-going work to support the elderly in our area.
 The message we wish to get across is that we all have to keep active, both physically and mentally. The Men's Shed fills in the gap between dreary mundane work and idle sitting to doing something new in your life.
Otherwise the consequences could lead to unhealthy lifestyle and mental challenges. Come and visit us and see the various projects that we are working on and enjoy a friendly chat. The Shed is alcohol-free and non-threatening.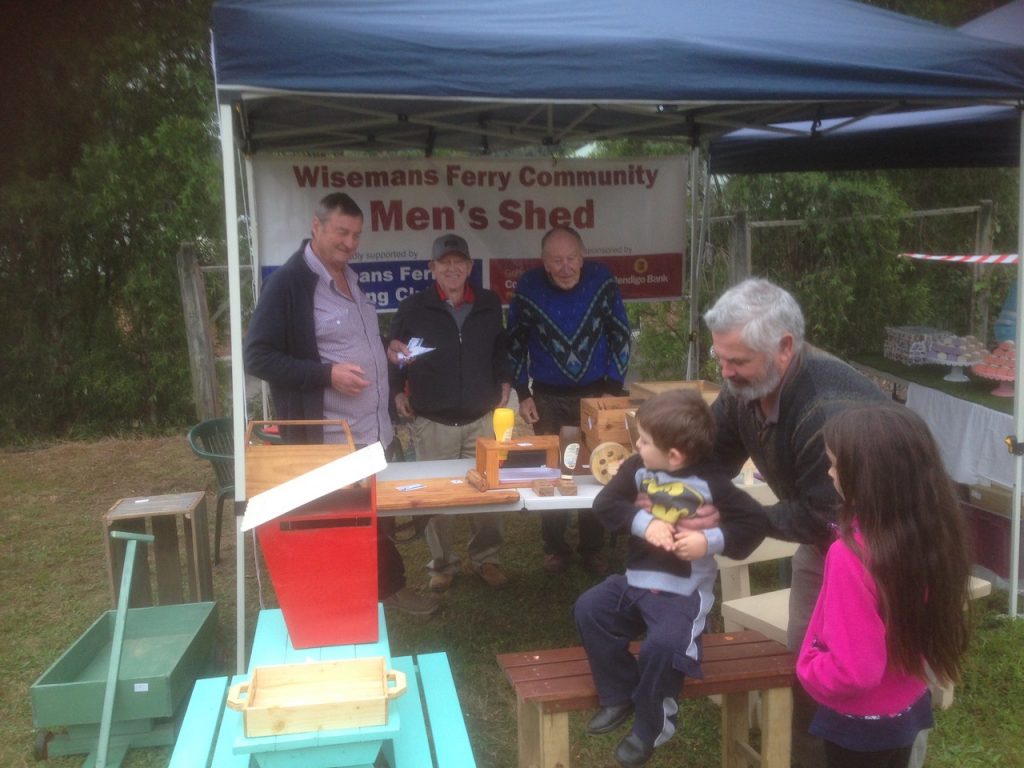 New memberships commence 1st July,2019. Located behind Bowling Club.Ring Adrian Acheson   0448833781 or Alan Hunt 0428784425