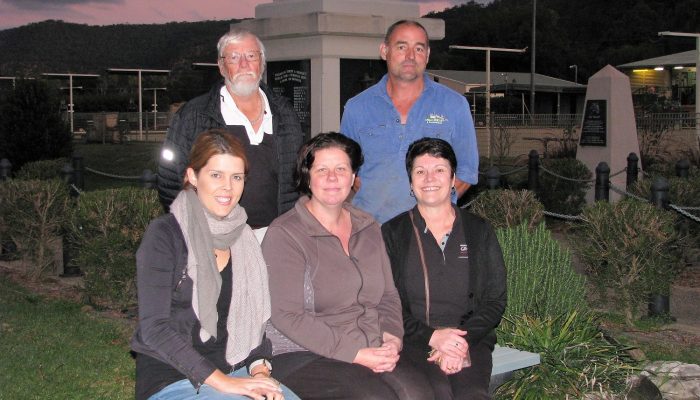 The 'LAST POST" @ WISEMANS FERRY "Anzac Day" 2018
The "Last Post" @ Wisemans Ferry
"Wisemans Ferry ANZACS"
ANZAC Day 2018 & beyond.
During recent times we have heard of many smaller communities facing hardship or in some cases cancelling their planned ANZAC Day March due to the increased security measures now in place by various State Governments, unfortunately the task of preparing/financing now comes at an enormous cost.
Although ANZAC Day at Wisemans Ferry is considered relatively 'low risk' following the small changes to the March route, however, no community escapes the laws now in place to protect our valued supporters.
Over the past 20 years the ANZAC Day March and Ceremony has been organised by an individual receiving valuable assistance on the day from various supporters, until recent times the preparation for this important event has been manageable.
The task now in organising/financing is escalating to the point it was decided that ongoing success can best be delivered by a N.F.P. Community Association.
The organisation now in place registered as The "LAST POST" @ Wisemans Ferry will continue to keep their ANZAC supporters informed via the established "Wisemans Ferry ANZACS" Facebook.
Please show your support for Errol, Matthew, Rachael, Mandi and Leanne who have stepped forward to take the reins to keep the ANZAC Flame burning, apart from ANZAC Day, the group will focus on 'Remembrance Day' along with Cenotaph and ground maintenance.
Owing to community involvement in this wonderful colonial outpost, locals and visitors alike are absorbed by the 'Spirit' on our National Day of Remembrance, the spirit of the 84 Men and Women who departed this district and of the 102,000 Aussies who never returned home.
To the many supporters who recently provided an 'Expression of Interest', your show of support to assist was very much appreciated, all would have delivered positive results, all received a personal reply.  Wayne Moore