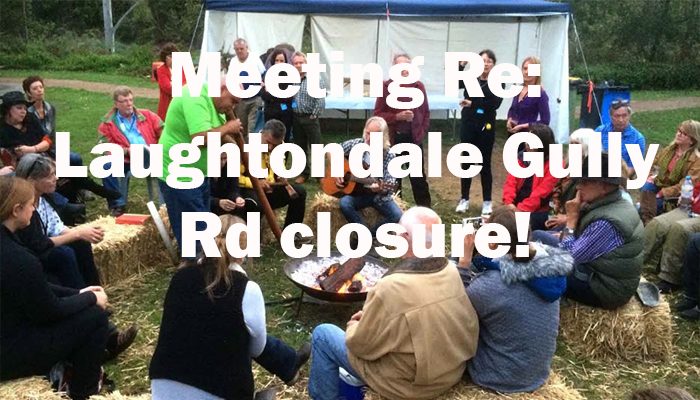 Meeting Re: Laughtondale Gully Rd closure!
INVITATION TO ALL RESIDENTS IN SINGLETON ROAD & WISEMANS FERRY
THIS AFFECTS US ALL !!!!!!!
You are invited to attend a meeting on Sunday, 9th October, 2016 at 9.30am at Ford's Farm,
1275 Singleton Road, Laughtondale, to meet with our federal Member for Berowra
Mr. Julian Leeser who wishes to discuss with residents the closure of Laughtondale Gully Rd
by Hornsby Council.
You will have the opportunity to discuss your concerns with Mr. Leeser regarding the closure
and the effect it has on you and what can be done to remedy the situation.
Should you require more information, please contact Sue Ford or Nicky Alexander on 45 663 127
We would love for you to attend!!!