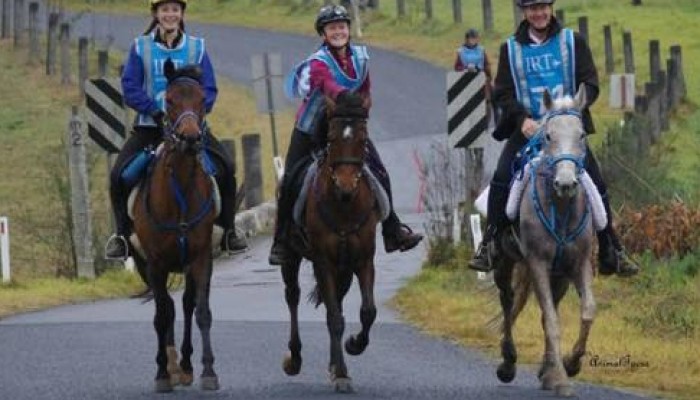 CONGRATULATIONS PETER AND TORI BICE
Local horse riders PETER AND TORI 
Local endurance horse riders Peter & Tori Bice have been selected for the NSW state of origin team in the NSW State championships to be held in Harden NSW on June 12th.
The father and daughter duo have completed the gruelling 160km /24hr event before with wife, mother Tacye , sons Seb , Alex strapping and helping out for the 24hrs straight.
The Bice Family is very passionate about their horse-riding, daughter Tori wrote an inspiring post on her Facebook talking about her achievements for 2015 (see part of it below) and wondering what 2016. That will bring – well Tori 2016 is going to be as wonderful as last year.
We all wish you the best of luck – Ride safe!
"What a year 2015 has been! I set out with a goal of doing the big 4 (Tom Quilty, Shahzada 400, State Championships AND HSC) and although not completely successful. I'm happy with my results.
In my first year as a lightweight, I rode 3 different horses. My own girl The Byzantine Diamonds (Amber), Raymar Aden for Emma Broome and Webbs Creek Cattle Baron (Dave) owned by Jennifer Gilbertson.
I rode a total of 1045 km and gained 66.50 points, to finish:
5th NSW lwt distance rider.
14th overall NSW distance rider.
12th Lwt distance rider in Australia.
8th NSW lwt points rider.
16th overall NSW points rider.
14th Lwt points rider in Australia.
All three horses I rode also finished in the top 20 NSW lwt distance horses and Dave and Amber finished in the top 20 for points.
Although I didn't complete, I made it to Leg 4 (148km) at my first attempt at a Quilty.
I was third time lucky at Shahzada 400km marathon and completed my second NSW state championships in very hot conditions.
To top it all off I won the Equestrian Achievement award for the third year in a row at pony club this weekend.
Excited to see what 2016 will bring!"